---
Client
ISPT
Sector
Commercial
Our Service

Customer Research
Competitive Review
Place Value Proposition
Share this
Carving out a competitive edge in a tenants market
Located in Brisbane's 'golden triangle', ISPT's 100 Creek Street needed a transformation to give it a competitive edge in a challenging market.
With vacancy in the Brisbane CBD sitting at almost 19%, and over 130,000 sqm. of new commercial space coming online in the upcoming quarter, the asset was operating in a strong tenant's market against assets of a similar standard.
This presented a huge opportunity for 100 Creek Street to invest in its core strengths and to differentiate itself in the market.
What we did
ISPT engaged Brickfields Consulting to undertake market repositioning and brand strategy. Tenant and employee research presented a case for investment in the asset to support a convenient, fresh and modern experience as a backdrop for activation during business hours.
This approach would support a fairly typical workforce that tended to be less inclined to socialise at work. Using this research, Brickfields developed a Brand Value Proposition that reflected on the competitive landscape in Brisbane and outlined how a new market positioning for 100 Creek Street could look and work.
What we achieved
100 Creek Street was positioned as the new face of CBD working in Brisbane and a place that continually enhances the working lives of tenants and workers.
Following completion of the strategy, ISPT moved forward with a $10 million refurbishment in 2018, including new bathrooms and end of trip facilities, entry statement, lobby space with digital artwork, and a alfresco laneway.
In October 2021, the property sold for $184.7 million – over $30 million more than the expected sale price – demonstrating the value of our work and successful execution of the strategy.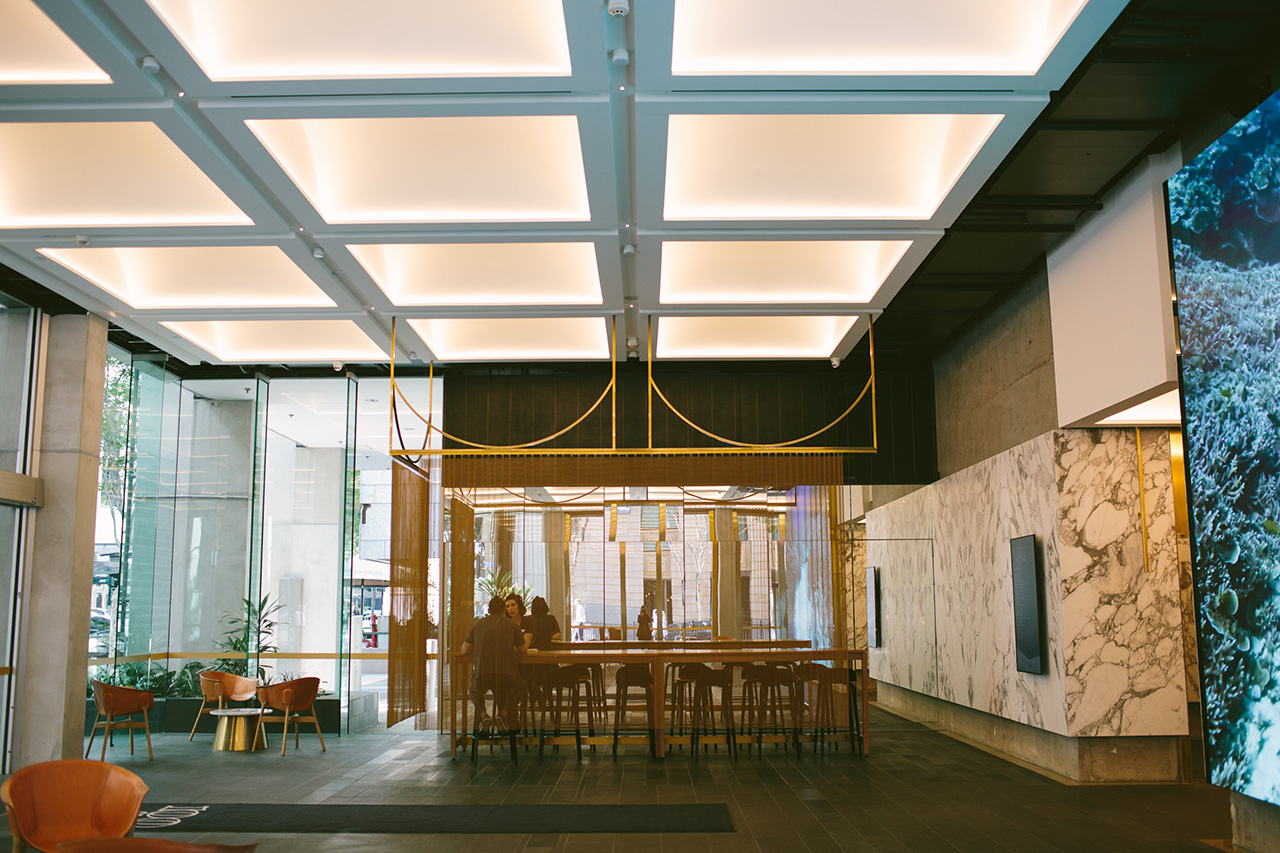 Commercial
---
100 Creek Street