---
Client
ISPT
Sector
Commercial
Our Service

Customer Research
Stakeholder Engagement
Competitive Review
Place Value Proposition
Experience Strategy
Place Naming
Share this
A progressive and dynamic approach to the future George Place
In 2016, ISPT identified an opportunity to create a unique precinct spanning approximately 54,000 sqm of office space across three assets under their ownership in the heart of Sydney's CBD: 345 George Street, 363 George Street, and heritage-listed 24 York Street.
The goal was to create a cohesive, vibrant community and position the assets as a precinct and wholistic destination.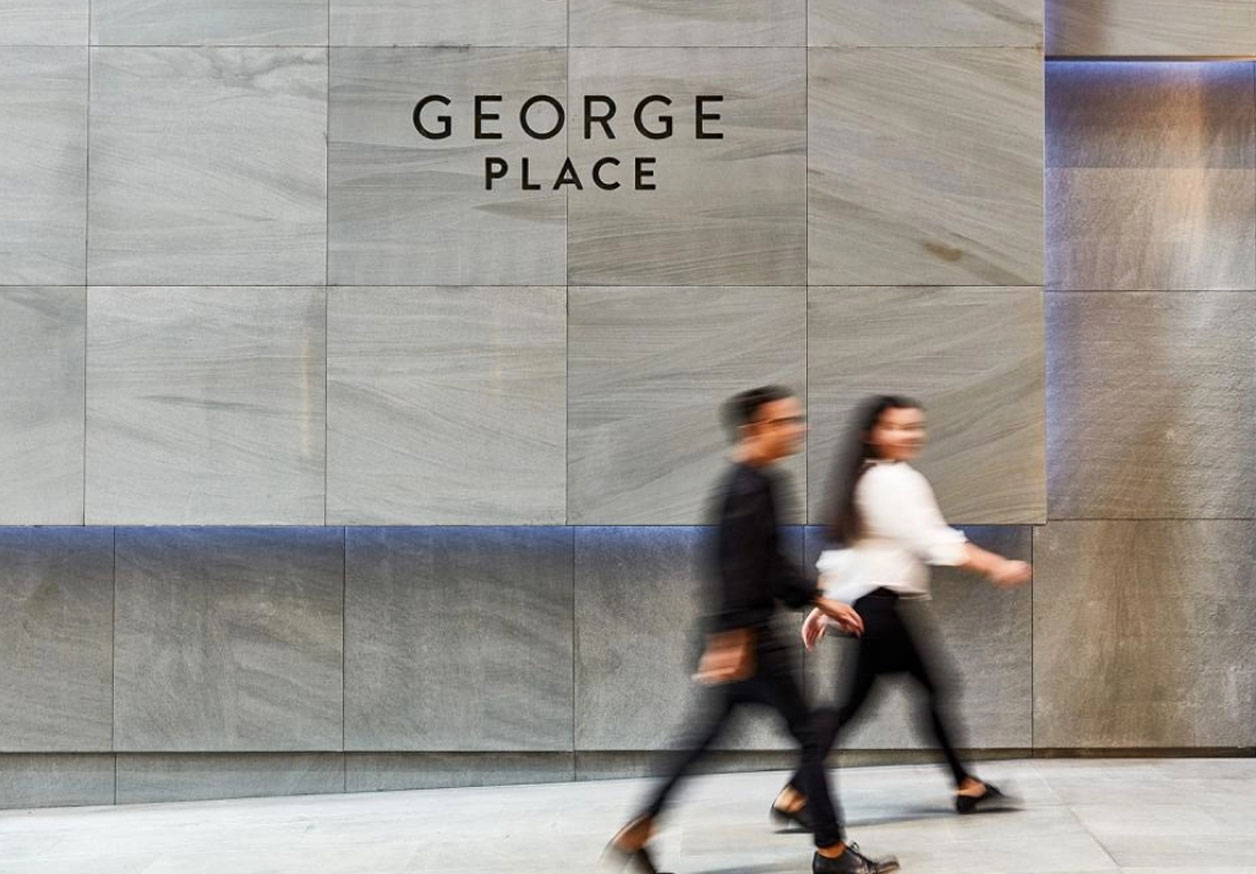 What we did
Brickfields Consulting were engaged to conduct research with tenants and employees across the three assets, which revealed a compelling case for a progressive and dynamic approach to the future of precinct.
The tenant profile was revealed to be one of Australia's most dynamic and youthful workforces, and with this came high expectations and an opportunity to deliver a curated and evolving experience.
The research revealed perceptions of disconnection between the assets, a demand for more breakout, collaboration spaces, and premium food offerings.
What we achieved
In response, our recommendations and Tenant Engagement Strategy focused on creating a communal environment that would support a range of activities, suited to a progressive workforce that was highly mobile and social.
In addition, we also collaborated with Hundredweight to inform the naming and branding approach for the precinct ensuring alignment with the Engagement Strategy.
Today, the $75 million dollar redevelopment and rebrand has successfully delivered on the vision for George Place, creating a new premium office precinct that has attracted the likes of tech giant Atlassian.
The bold redesign by Fender Katsalidis created a centralised lobby linking the three buildings, which opened up and connected the precinct.
With meeting spaces, social areas, quiet zones and high-quality food and beverage, the lobby is an extension of the workplace and delivers an improved experience for tenants and visitors alike.