---
Date
21 September 2022
Sector
Commercial
Related articles
Share this
By Stephanie Bhim, Associate Director,
Brickfields Consulting
Wellbeing is now a non-negotiable pillar of the workplace experience. As a result, property owners are finding new ways to drive higher-valued assets – be it a premium studio or offsite retreat. To be successful, a holistic approach is required in brand communications, spatial design and compelling partnerships.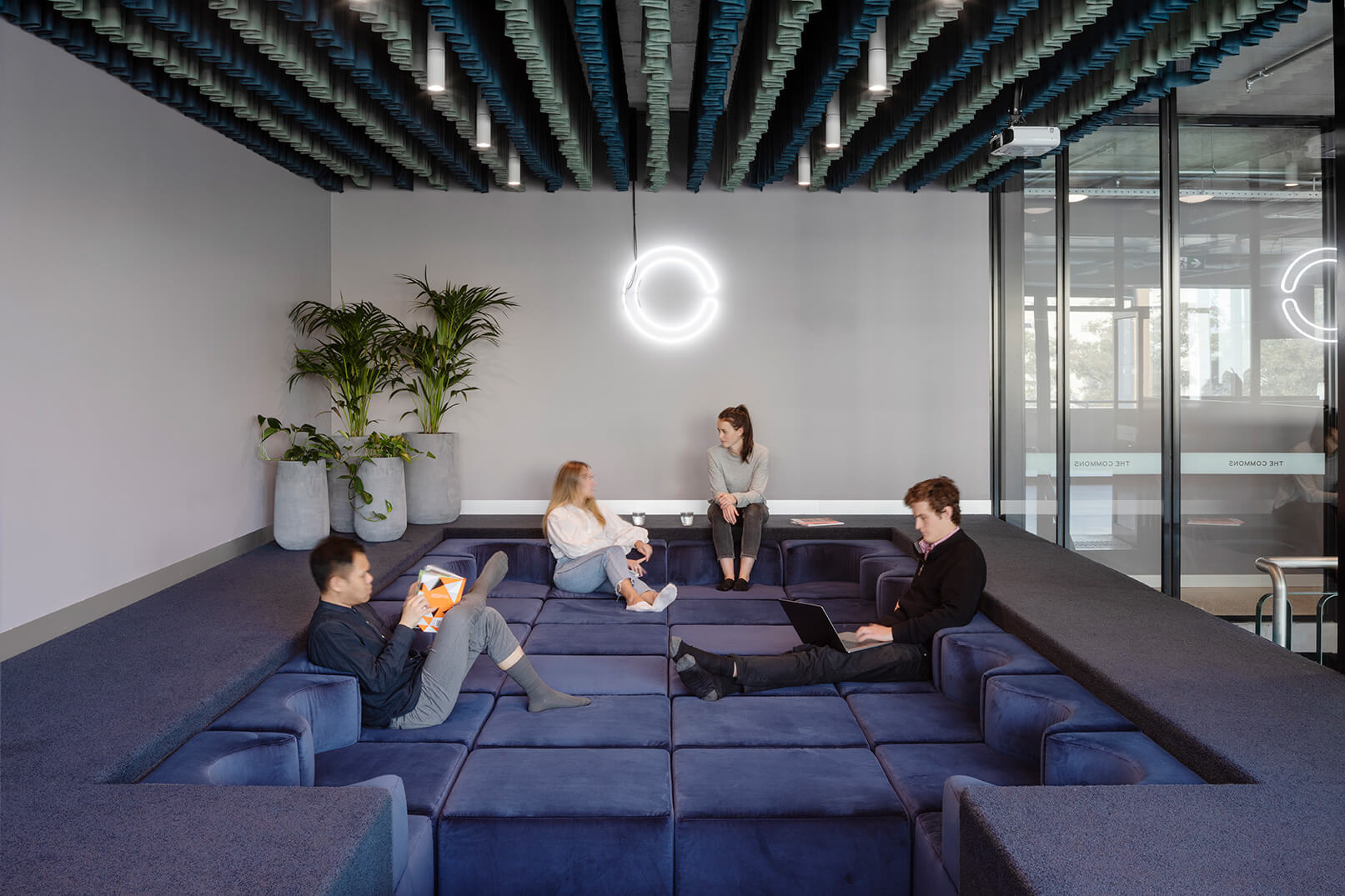 The last two years of enduring the pandemic's fluxes have seen individuals place a stronger value on their mental health and wellness, in their personal lives and in the workplace. Across the board, conversations on this topic carry less stigma and come with high expectations placed on employers to tangibly deliver in diverse ways. This is evidenced by a survey conducted by Atlassian and PwC, revealing that mental health and wellness are the number one societal issue for Australian employees. The same study also showed that 37% of employees see their employers as their main source of mental health support. 
By the same token, employers increasingly understand that a satisfied workforce can improve productivity and culture, thereby enabling retention and attraction in a tight market. Further up the chain, property owners and investors also recognise the opportunity for workplaces and their amenities to respond to this need. 
It's clear that workplace wellbeing now affects the bottom-line for several stakeholders – from employees, to property owners, to investors. In addition, there are many ways to deliver value based on the nuances of an organisation and its asset. As a starting point, below are three trends that we see gaining traction in Australia and globally.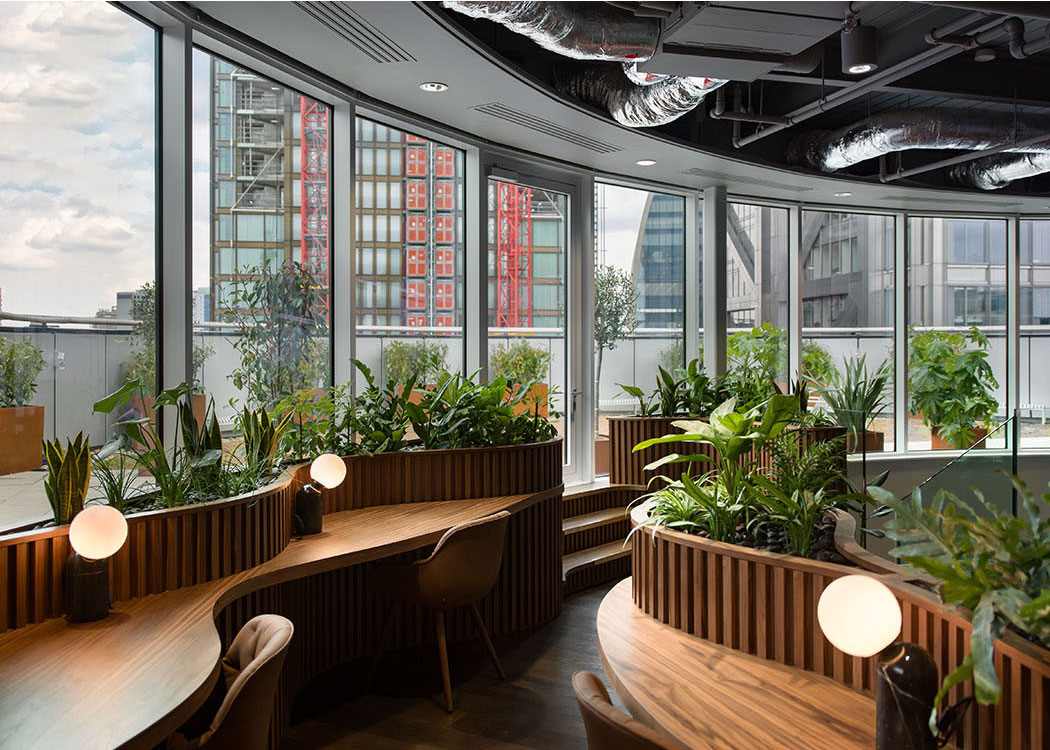 WELL Certification – making the intangible, tangible
Unlike measuring the environmental sustainability performance of a building – tracking the impact of wellbeing and social sustainability initiatives is harder to quantify – and yet of growing importance, particularly in the eyes of investors. Filling this gap is the WELL Building Standard (WELL), by the International WELL Building Institute (IWBI). Though it was launched in 2014, its uptake has ballooned sixfold since early 2020. It has also seen approximately 700,000 square metres of newly registered projects occurring per day as of late 2021, according to Jack Noonan, Vice President Asia Pacific of IWBI. This clearly shows the value property owners place on wellbeing to remain competitive. 
In addition, tenants are also seeking WELL accreditation for their tenancies – even if they are located in a WELL certified building. Again, the savviest property owners are facilitating this need for wellbeing customisation, knowing that it drives a higher-valued asset for their investors and future tenants.
"There is a growing global awareness that by creating healthier buildings and a culture that prioritises human wellbeing, employers will benefit from a healthier more productive workforce and building owners and property investors gain a higher-valued asset."
The rise of buildings and places that help me thrive, e-book, The Fifth Estate and International WELL Building Institute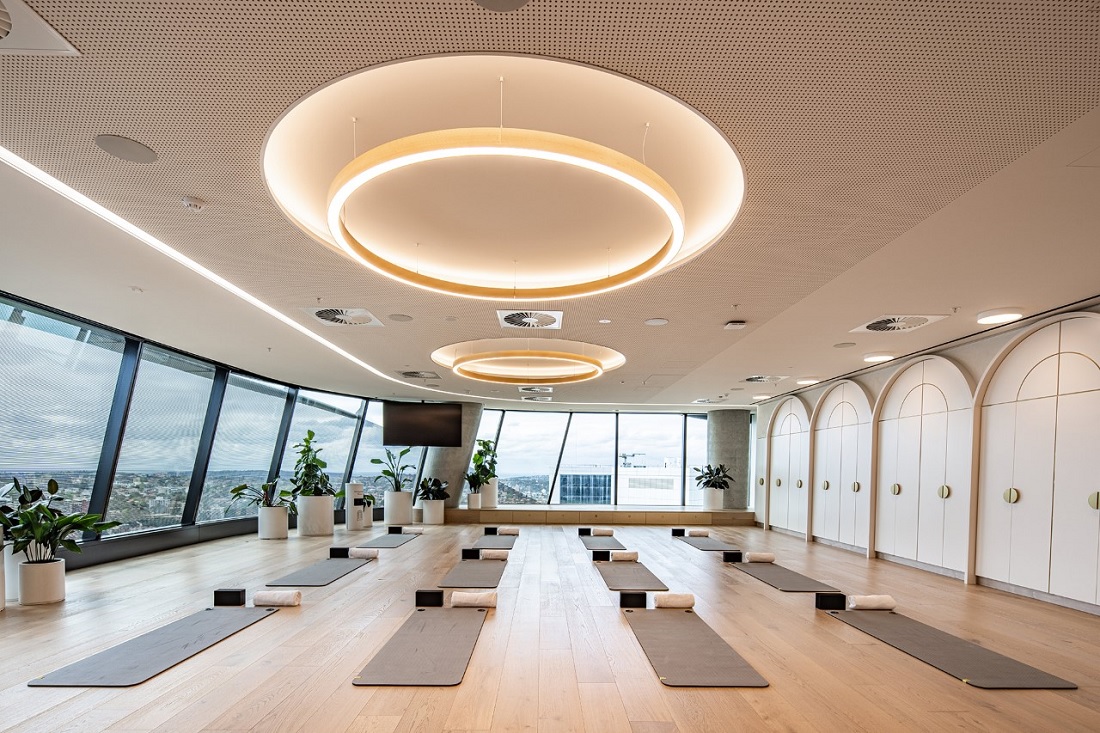 Premium Studios and Programs – anchoring the work-week
Premium wellness retreats are being integrated into corporate workplaces to provide employees with an elevated experience aligned to their health preferences. An excellent example is RISE at 101 Collins Street in Melbourne. The facility is set up by a team of professional athletes and provides holistic services for high-performing professionals. Post-COVID, the space and its programming has played a pivotal role in helping tenants establish a new routine as they return to work. Specifically, some 101 Collins customers elect their days in the office to coincide with RISE's programming and use it as an opportunity to attend sessions with colleagues. 
From a brand perspective, the wellbeing proposition is deeply embodied in the RISE identity which was designed by Hundredweight. In particular, the RISE personality is able to flex from calming ambience to motivational and inspiring. Crucial to workplace equity and inclusion – and in turn wellbeing, the brand experience appeals equally to both genders. Doing so also supports the 'social' metrics in Environmental Social and Governance (ESG) imperatives.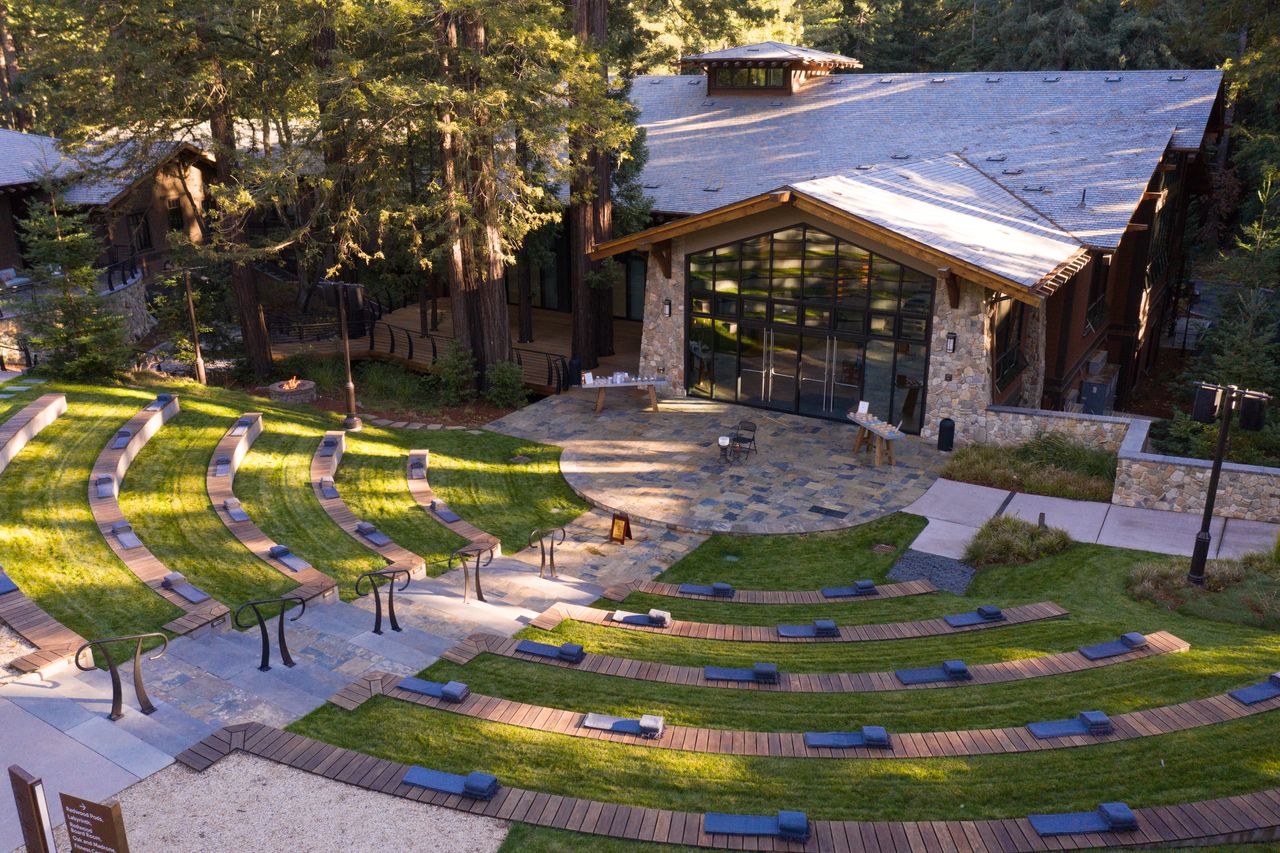 Off-site Perks – spaces in-step with 'bleisure' choices
As identified in Brickfields' Travel Futures and Futurecast trends reports: post-Covid, the workplace is now an ecosystem of locations rather than a single office building. As such, property owners and employers are investing beyond the central tower and into compelling off-site locations. These spaces deliver experiences tailored to post-pandemic lifestyle choices and new dimensions of wellness. 
A particular example is SalesForce's 'Trailblazer Ranch' a 30-hectare property in Scotts Valley, California. The site is a response to employees wanting 'ways to connect' after years of separation. Salesforce workers can use the property for onboarding, training, skills building and talent development. In true retreat-style, employees will also have access to sleeping pods, guided nature walks, yoga sessions, garden tours, group cooking classes, art journaling and meditation. Here we can see a 'reverse bleisure' trend, where rather than employees pairing leisure with business travel – employers are taking the lead and bringing leisure to a new typology of workplace.
The strategic naming of the site is also notable. From a brand perspective, a name such as 'Trailblazer Ranch' exemplifies the culture that Salesforce aspires to embody. In addition, it creates a sense of magnetism and inspiration that draws employees to the space – thus fulfilling the intention to connect over work and play activities.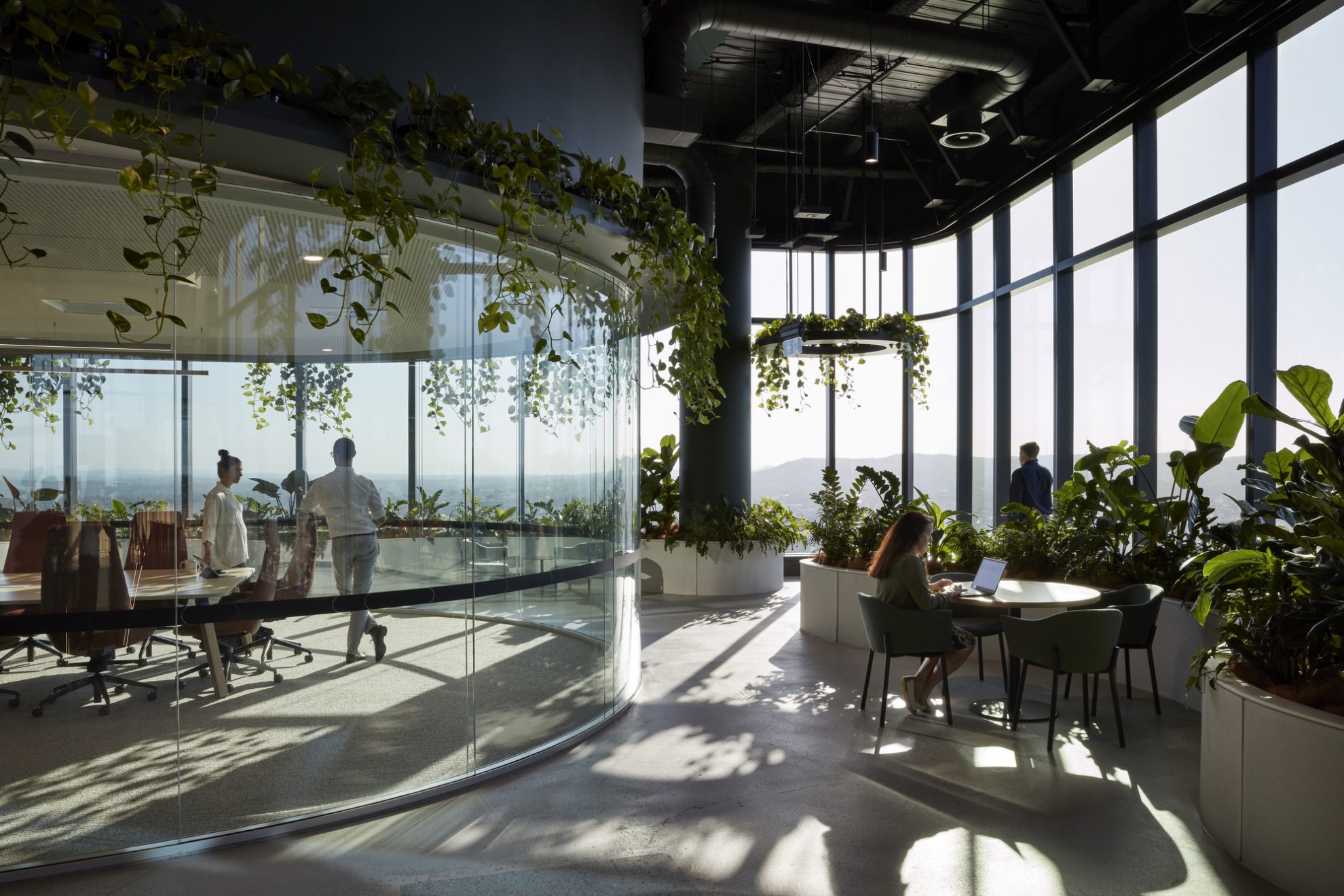 For Property Owners looking to level-up their current wellness offering, supporting the asset, or tenants to achieve the WELL Building Standard is clearly mutually beneficial. If achieving this is a stretch, there are many ways to deliver on higher standards of indoor building health with regards to air-quality, presence of nature and natural light. 
Engaging with tenants to co-create programming which supports their social values is also an option. Finally, it's important to remember that some of the most enriching wellness experiences can be had beyond the building. Thus, imaginative partnerships or leveraging other assets within the portfolio are other ways to deliver on wellbeing.
Image credits in order of appearance:
The Commons South Yarra, Melbourne
Uncommon Liverpool Street, London
The Nest, 1 Denison North Sydney
SalesForce Trailblazer Ranch, California
Transurban Office Brisbane by Cox Architecture
Commercial
---
The Wellness Effect: Leveraging new trends in workplace wellness to reshape bottom-line results